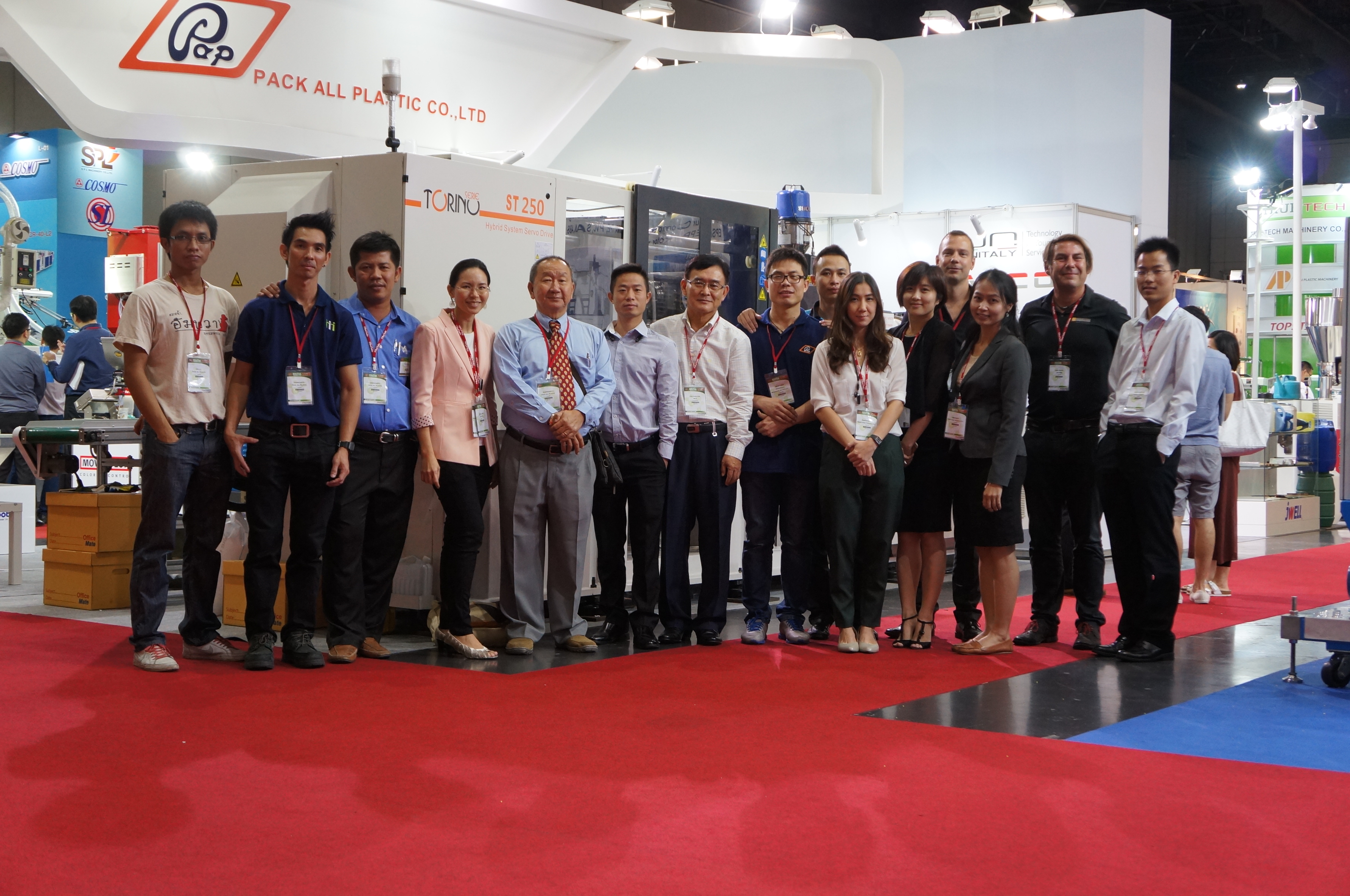 Founded in 1986 as an importer, a distributor and an exclusive agency for global leading machineries, Pack All Plastic Co., Ltd (PAP) specializes in providing high performance machines, equipments, tools and related products, including reliable after sales service for full range of plastic, rubber, and recycled products, in additional to aluminum profile processing industry.

Over the last decade, PAP has focused on the after sales service to ensure the best customer satisfaction and the most seamless experience of production, ranging from installation to preventive maintenance, under the principal, "Service is our heart. For us, customers always come first".

Hereunder is our products range:
* Shredder & Recycling Plant
* Size Reduction & Agglomerator
* Hot Runner
* Material Handling Systems Silos
* Roto Damping Coating System
* Automatic Film Dimension Control System
* Pelletizing Systems
* Extrusion for Compound, Foam, Rubbers
* Extrusion for Pipe, Profile, PVC Sheet, PVC Pellet, WPC Products
* Extrusion for Stretch Film, Sheet, Coating, Laminating and Spinning Lines for Multifilament
* Rubber Injection
* Test Equipments
* Winder
* Corrugated Pipe
* Pipe Downstream
* Metal Detector
* Rotational Moulding
* Aluminum & UPVC Profiles Assembly Machine


Over 30 years of experience, PAP has grown consistently and earned trust from wide range of clientele, including leading companies in various industries, such as Siam Cement Group, PTT Chem, TPI Polene, CP Group, Mitzui Group, Bayer Thai, Tanaka AI , and more.

Thank you again for your interest. If you would like additional information on our products and services, please do not hesitate to contact us.